Be this size; be that size.
Be thin; be skinny; be healthy; be curvy.
This is good; this is bad. No, wait…I mean, the right amount of thin, but not too skinny.
Curves, yes, but just in the right places.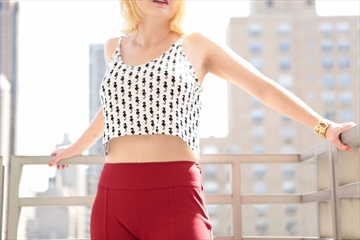 Lord, help us!
How's a woman supposed to be on the Internet without questioning her body type?
The anonymity of the Internet seems to make people feel bold behind their computer screens. Things that most people would never say out loud becomes easy to spout at a distance.
Perhaps the only way around this negativity is to not read comments at all? But then we miss the opportunity of receiving the positive messages, too.
I for one am happy to hear criticism about my work in any form if its aim is to point out ways to improve upon the work, but when people attack a person based on their opinions, that's really taking it too far.
Whatever happened to…if you don't have anything nice to say, don't say anything at all?